Karles Vives from Barcelona, owner of Fuel Bespoke Motorcycles, and the man who are beside Scram Africa Race, has sent me, his new BMW project "R100 Tracker"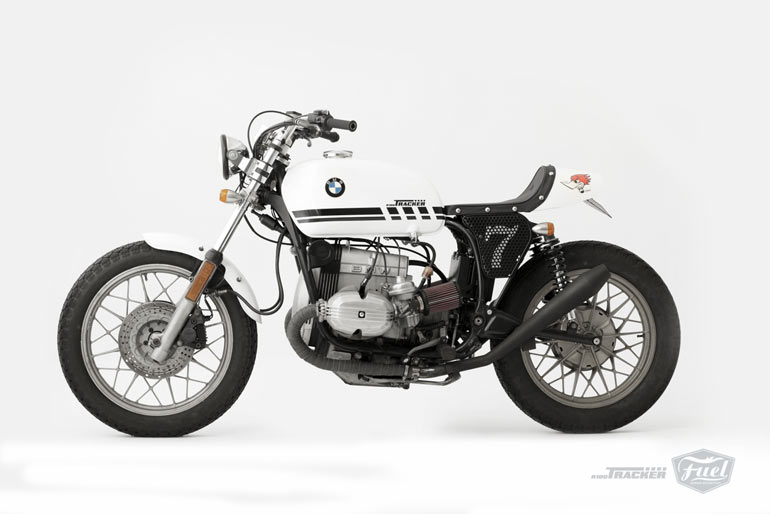 "After several months of hard work, I can finally present the new BMW R100 Tracker.
Taking the 81 BMW R100 RS as donor bike, I have modified it taking a flat track motorcycles as my inspiration: light, thin and powerful motorcycles with wide handlebars and big air filters…
I changed the entire rear of the bike and designed together with Vonzeti Cafe Racers Seats a new seat/tail
I also substituted the subframe for a shorter one to fit the seat and "shorten" the bike. I replaced the rear indicators as well.
The tank was replaced by a BMW R90 / 6 one; much thinner than the original. That gave the bike the look I wanted. I also modified the slope of combo seat/tank to get a more aggressive line to the bike.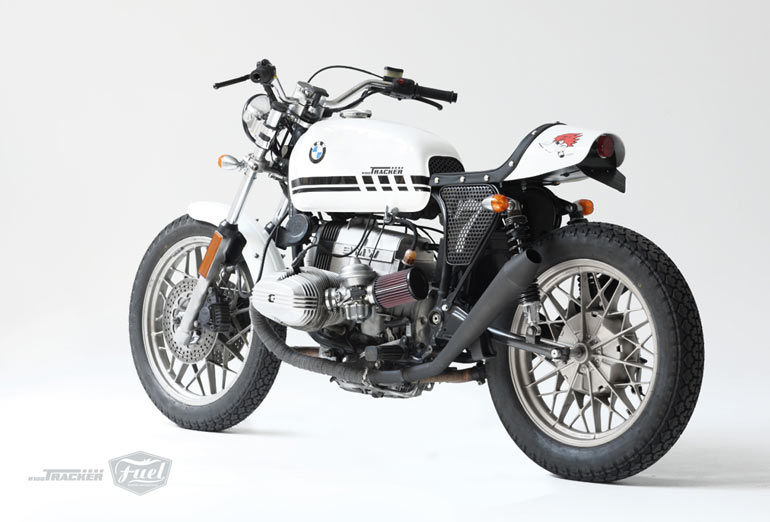 The handlebar is from Tomaselli and is the ones we usually see in flat track bikes.
The original headlight was substituted for a smaller one giving the bike a more proportionate/balanced look. The filters used are two K&N competition filters, while the exhaust pipes are handmade taking the original BMW exhaust and shortening them and adding the final part of a cone-shaped part. Elbows mufflers were also added with a more upright angle to get a racing look.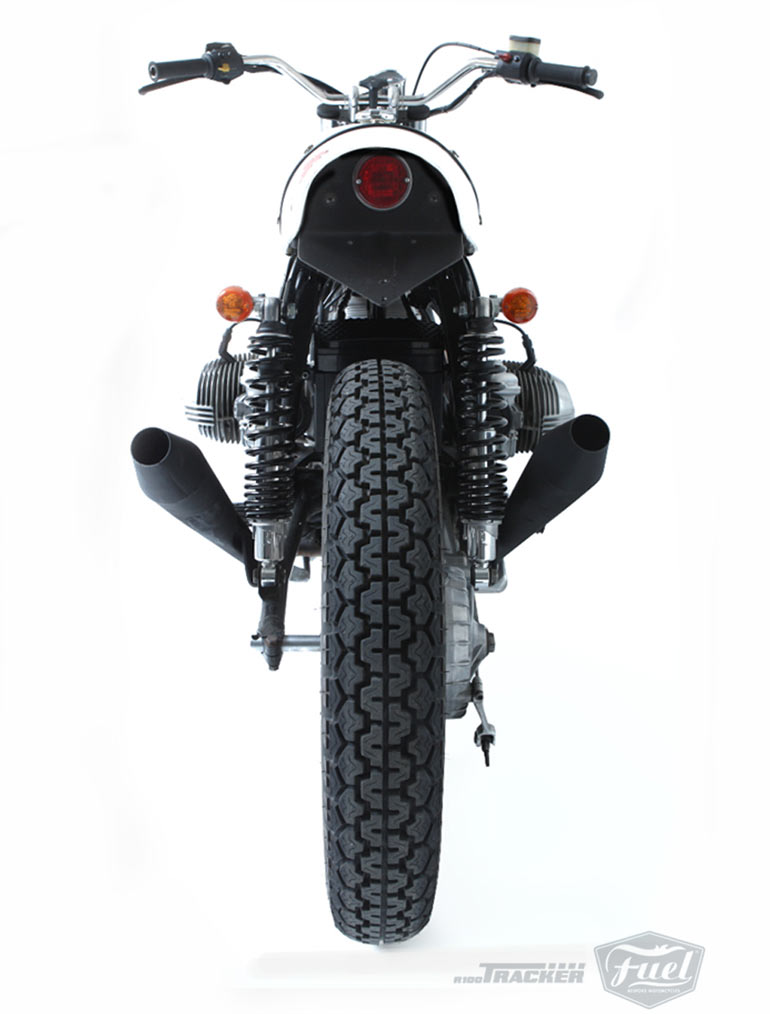 Original sized Dunlop K70 Vintage tires, new suspensions, new indicators, handmade plate holder and handmade number plate as well (perforated plate on the outside and fiber board on the inside).
The electric part was replaced in a box inside the battery box along with a narrower gel battery.
Personally, it has been a great challenge to complete the bike and a way to improve and continue learning in this addictive world of customization, I hope you like!
The bike will go on sale."