I have wanted to publish the work of this workshop from Sydney, so I got in touch with them and this is what we have … good people and good work!
"I wanted a bike that represented the way I feel about bikes and riding but didn't have deep enough pockets to pay for one, so I built my own. I didn't know or dream that years later I would be building bikes for other people. Its humbling to have customers and the general public say they love what your doing and the way you do it. I'm just a bike rider who is lucky enough to be able to do what he has a passion for."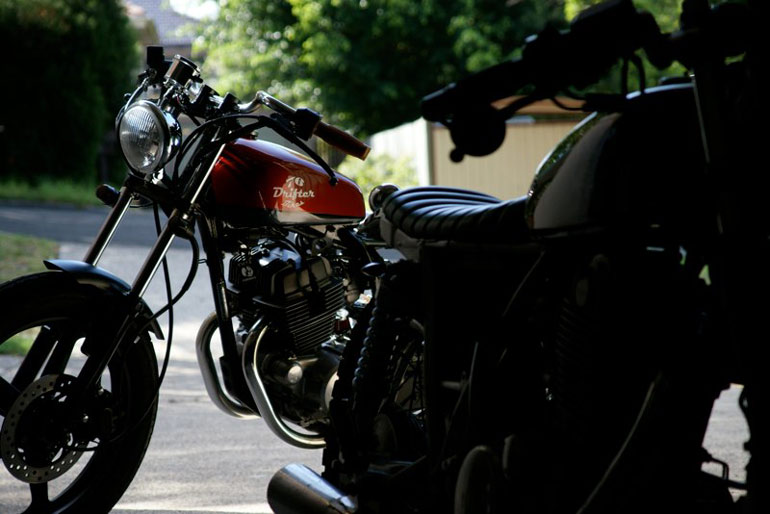 Paul Stanner is a one man operation based in Sydney Australia, basically specialising in small displacement bikes, with many influences, Japanese, American… Some of his clients have very specific ideas about the bikes he builds for them so he follows a tight plan, but mostly he gets a nice level of creative control. When new or prospective clients see the bikes he has built, they already like the style and let the build process take a natural path.


He currently rides a 1973 750cc Triumph bonnevile cafe racer, 2008 Yamaha Sr400 cafe racer, 1976 BMW R75/6 Tracker and a 1974 Suzuki TS185 dirt bike. He wishes he had more space to have more bikes but thats further down the track. Enjoy! Visit his nice website for more info, good stuff!

Custom flat tracker motorcycle "The Scorpion" built by Drifterbikes from Drifter Bikes on Vimeo.